Umoja Events is a digital event production company and wrap-around event services. Although, we have a focus on balloon decor. We host a flagship event annually, our Juneteenth NYC Summit. It is a staple for Black Parent Entrepreneurs to increase growth through masterminds, book discussions, blogs, presentations, and monthly learning labs.
Our Mission is to make your event a whimsical masterpiece. We are a family-run business and have been in business since 2009. We pride ourselves on excellent customer service and a fun-loving spirit. All of the events we assist with bring people together. In turn, this is why we named our business Umoja, which is UNITY in Swahili. We are also a female-owned and operated company.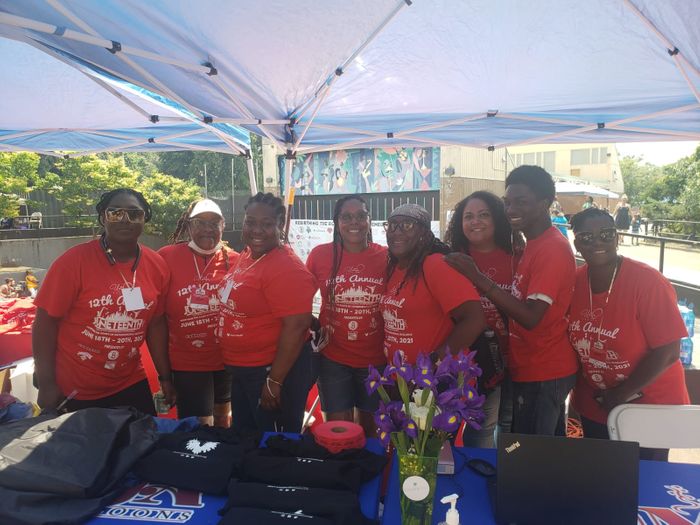 Why Choose Us?
Umoja Balloon Decor LLC, also known as Umoja Events, has been in business for over 15 years. We have provided advocacy and education using the channel of event coordination. Athenia, the owner of Umoja Events, was recognized by the Robin Hood Foundation in 2020 as a Robin Hood Hero for the work that she has been doing in and around the Brownsville and East New York Community.
Umoja Events holds a signature Juneteenth NYC Festival every year where they were recognized by the Borough President and Mayor for holding one of the longest standing Juneteenth festivals for the last 12 years in excellence with over 5,000 attendees and last two years including 25,000 attendees virtually.
Umoja Events offers a collaborative approach to community organizing through event planning. Oh and let's not forget the balloon business that is also a part of Umoja Events that does balloon work for NYC DOE schools, charter schools, and city agencies like Child Protective Services.